CHERRY PAYMENT PLANS
Get treated now and pay over time with Cherry.
Cherry is a payment plan designed for your health, beauty, and wellness needs
and procedures and allows you to make convenient monthly payments.
3 REASONS WHY PATIENTS
LOVE CHERRY:
1. Cherry qualifies patients for up to $7,500.00.
2. There is no hard credit check.
3. Cherry offers zero percent financing options*


*0% promo APR is subject to approval. Regular APR 9.99% – 35.99%. Down payment may be required.
---
---
HOW DOES CHERRY WORK?
Cherry performs a soft credit check, that does not hurt your credit score, to determine approval amounts and contract type, as well as to verify applicant identity. Cherry may ask for additional information from some borrowers in order to determine approval amounts.
---



PATIENT REQUIREMENTS
1. Patients must be at least 18 years of age
2. Patients must have a valid bank issued debit card
Think of CareCredit as your own health, wellness and beauty credit card. Whether it's plastic surgery, facial rejuvenation or a skin care visit, you shouldn't have to worry about how to get the procedures you want. That's why we're pleased to accept the CareCredit health, wellness and beauty credit card. CareCredit lets you say "Yes" to recommended surgical and non-surgical cosmetic procedures, and pay for them in convenient monthly payments that fit your financial situation.
With special financing options*, you can use your CareCredit card again and again for your cosmetic needs, as well as at 200,000 other healthcare providers, including dentists, optometrists, veterinarians, ophthalmologists and hearing specialists.
It's free and easy to apply and you'll receive a decision immediately. If you're approved, you can schedule your procedures even before you receive your card. With more than 21 million accounts opened since CareCredit began nearly 30 years ago, they are the trusted source for healthcare credit cards.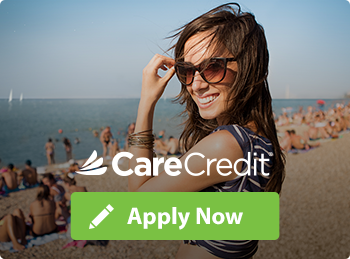 How Does United Medical Credit Work?
Financing for Procedure Amounts from $1,000 to $35,000** Using United Medical Credit is as Easy as 1-2-3.
• Simple and quick online process
• Affordable monthly payments
• Competitive interest rates
• No prepayment penalties
STEP 1
Fill Out the Online Application: It's simple and should take only a few minutes to complete.
STEP 2
Application is Reviewed: Our wide network of lenders/creditors provides offers within minutes.
STEP 3
Review and Accept Your Terms: Our experienced associates are available to answer your questions and help you through the process.